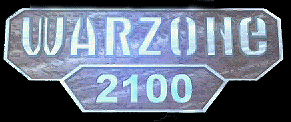 Warzone2100
Your Mission is to Design, Deploy and destroy. Just design your invincible battle arsenal, let the factories produce while you deploy them. And you are ready for your destruction - DESTROY!
Warzone2100 let you experience it's stunning cinematic effects, fully zoom able, rotational camera action, realistic smoke, fire works, damage effects and more explosions!
From the first mission, you arrive with your rookies units, searching for artifacts. Fighting scavengers and their outpost. Seal their technology and enhance your own battle arsenal by researching, building, manufacturing and designing to fight more and more stronger enemy.
You goes with a same base in a same zone, in a campaign, and so all missions are related, you need to defend your main base at all cost. Even you can fight, without defense strategy,
you can never be the best commander.
In some mission you will be using your transport, landing at your enemy's territory, what you can do is only to build defends at your Landing zone, and request reinforcement from your base.
This game do not have a constrain war fund, it depends on how high your research your power upgrade artifacts, upgrading a module on the power generator. And you need power resource to build more and more oil derricks. To have an invincible arsenal, first you need power (money),
so you must defend your derricks from being stolen.
This game is never finish if without a time limited (Multiplayer). Even your command centre, which provide radar and design, is destroyed, it is still easy it rebuild, their is no core-building in the game. As long as you have a single truck or a ruin factory left, you can still rebuild it into a high armed base. It allow you to have a chance to counter attack, or let you prevent your dying enemy to counter attack. And it is to secure the area, and destroy everything!
In later stage, you can even build cyborgs and VTOL crafts to destroy your enemy. This attacks can drive your enemy mad!! So you must defend against everything.
Attacking your enemy with a command turret vehicle (commander), allow you to concentrate all your unit fire on a single enemy object. Sensors and CB are high tech strategy for you to master!
And with mixing of your vehicle parts, you can create over 2000 units, You need not design your building as you have the best building in your construction list, and yet over 100 of them!
If you want to enjoy the strategy and 3D effects in the game, just get the game!